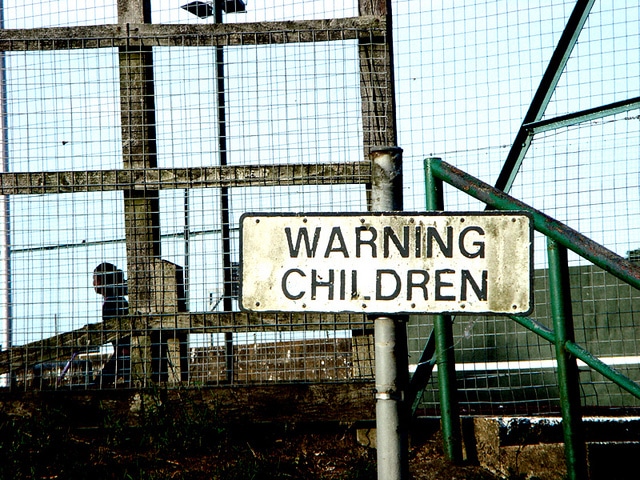 He was teaching his disciples, saying to them, "The Son of Man is to be betrayed into human hands, and they will kill him, and three days after being killed, he will rise again." But they did not understand what he was saying and were afraid to ask him…. Then he took a little child and put it among them; and taking it in his arms, he said to them, "Whoever welcomes one such child in my name welcomes me, and whoever welcomes me welcomes not me but the one who sent me."
– Mark 9:31-32, 36-37
Children are overbearing, supercilious, passionate, envious, inquisitive, egotistical, idle, fickle, timid, intemperate, liars, and dissemblers; they laugh and weep easily, are excessive in their joys and sorrows, and that about the most trifling objects; they bear no pain, but like to inflict it on others; already they are men.
– Jean de La Bruyère (Les Caractères, 1688)
"Their innocent unconsciousness is very beautiful,
and gives one a feeling of reverence,
as at the presence of something sacred"
– Lewis Carroll (Letters, 1865)
Reading Jesus's comments about children, we are prone to overlay modern notions of the innocence, wonder, and simple delight of childhood. Social historians tell us that at least in the West, this conception especially arose and flourished with the "cult of the child" in post-Enlightenment Victorian times. Romanticized, idyllic images of the child abounded in books and on tea towels. Wordsworth would gush, "Heaven lies about us in our infancy!"
Whether childhood was actually so in the Victorian age was another story. Then as now, and in the ancient world, children bore the downstream impact of every social evil. Roman rulers particularly delighted in children, having no qualms owning them as sexual playthings. In Jesus's time children had no legal protection except as property, to be treated well or poorly at the whims of others.
In the gospel texts there is no evidence of Jesus making reference to the innocence, wonder, and delight of children – worthy as those qualities truly are. Nor any reference to the potential and possibilities embodied in childhood that developmental psychology has given us, or democracies where supposedly "you can be anything you want to be."
Rather, children in the Jesus stories are clearly yet another embodiment of the outsider – the scorned, the rejected, the powerless, the victimized, the vulnerable. This is simply taken to be so.
Jesus does not put the child "among them" knowing the disciples will instinctively bounce her on their knees and play pattycake. Elsewhere this rough bunch is not nice around children. At this very moment (Mark 9:33-35) they are men grappling for power, which is never a safe space for the vulnerable. The child is located "in the middle" – precisely the most terrifying place for those who are marginalized to find themselves on display – among scorners.
It is precisely the place Jesus will find himself soon, as he has been trying to teach: "The Son of Man is to be betrayed into human hands" (v. 31). Now he shows. Strangely (how un-Victorian the image!), it is his most ominous and unflinching picture yet of the cost of discipleship.
Precisely here, Jesus shows tenderly, is the welcome of God.
Peace,
Scott Dewey
Street Psalms
Photo: "Warning Children" by Cosey Fanni Tutti (CC BY-NC 2.0)
https://streetpsalms.org/wp-content/uploads/2015/09/4786269352_3cf77af14e_z.jpg
480
640
Scott Dewey
https://streetpsalms.org/wp-content/uploads/2018/02/Site-header.png
Scott Dewey
2015-09-19 15:51:32
2015-09-19 15:51:32
Child in the Middle