Street Psalms is a community in mission that frees leaders from all walks of life to create cities of peace for all people.
People
We gather and equip gifted grassroots leaders from diverse backgrounds, giving ample space for those of us who are marginalized misfits and overlooked one-offs. From such delightfully quirky stock we are formed as missional communities profoundly centered and mutually supported in our commitment to serve among those most vulnerable in society.
PERSPECTIVE
We see from below. We do theology from below, reading the Bible with the excluded and damned. We practice spirituality from below, together learning to see and celebrate good news in hard places. We share a spirituality of imperfection that delights in the Spirit's dance among awkwardness and disarray.
PLACE
Cities are our classroom, parish, and playground. We recognize the global, urban and postmodern forces that shape the cityscapes in which we live and serve. We eagerly lean into the challenges and opportunities we see emerging in our urbanizing world. Our particular calling is to corners of our cities marked by poverty and violence – and neglected possibilities.
PRAYER
We are contemplative activists, and active contemplatives. All of our work is an attentive act of prayer, whether in the bustle of street life or in the quiet inner room of the soul. "Lord, teach us to pray."
PAIN
We recognize our own pain and the pain of others as the primary gateway of transformation. We are wounded healers; we recognize that if we do not transform our experience of pain we will transmit it. The way of the cross demands disorientation and loss on the way to renewal and life, both for individuals and communities.
PRACTICE
We embrace asset-based approaches to personal growth and social change. We begin with God's exuberant Yes rather than the world's dismal No. We are continually amazed by the overlooked and neglected vitality to be tapped in unlikely contexts, and seek to employ emerging tools for unleashing such energy.
PEACEMAKING
We are blessed to be peacemakers, seeking a true center that holds in a fractured, unjust, and violent world. We are committed to unmasking and unplugging from the mechanisms of violence (physical, spiritual, emotional) within ourselves, as well as in those people and places we serve. We explore and model real-world alternatives to violence – "beloved communities" of justice and embrace.
PREACHING
We follow the tradition of St. Francis who said, "Preach the Word always, and only when necessary use words." Our commitment to the preached word is grounded in our deep trust that true words transform the world when spoken, acted, or even held silently in love. The world, especially the most vulnerable among us, is hungry for daring, holy and humble speech that bears witness to the reality of God's mercy and grace.
POETRY
We enjoy lyrical and poetic language as we seek the Word of God among us, retell stories of grace, and express good news. We listen for the music among us and around us. Our taste is more jazz than classical – informal, communal, conversational, coming in and from the margins to influence the center.
PLAY
Amid the monumental challenges of our contexts, our worst mistake is taking ourselves too seriously. Humor is a staple of our life. We take every opportunity to celebrate. We risk; we fail; we laugh together with God at our fumblings. Wonder and curiosity take us around the next bend of our journey, and joy will carry us home.
Senior Fellow for New Hub Development
Senior Fellow for Formation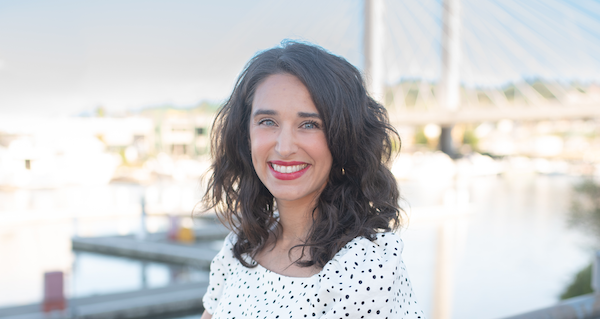 Associate Director of Operations
Director Of Operations and Strategy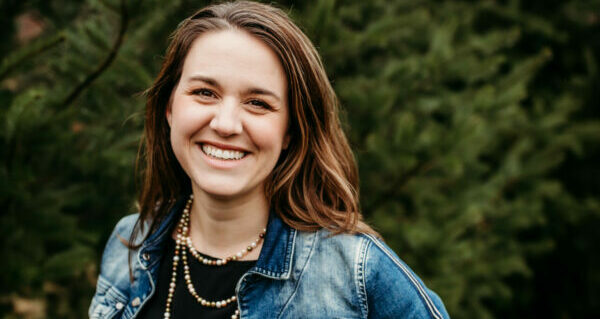 Program Metrics and Evaluation Lead
Street Psalms Senior Fellows have dedicated their lives to freeing leaders to love and serve. Each Senior Fellow brings a particular gift and serves a relational network that extends the table of Street Psalms in their context, bridging more and more difference so that everyone belongs.
Senior Fellow
Executive Director of the Catalyst Leadership Foundation
New Delhi, India
Pastor | Mercer Island Presbyterian Church
Staff Attorney | Support Center for Child Advocates
Chief Information Officer | Bargreen Ellingson
Executive Director & Co-Founder | YES! Foundation
Founding Director | CTM Dominican Republic
Executive Director | Church @ the Park
Mary teaches classes in communication and spirituality at Spring Arbor University (Spring Arbor, MI), including a course on spiritual formation and justice that took her to Guatemala for part of six summers. Mary is co-author with Tony Campolo of "The God of Intimacy and Action: Reconnecting Ancient Spiritual Practices, Evangelism, and Justice" and "Connecting Like Jesus: Practices for Healing, Teaching, and Preaching. She is a trained Enneagram instructor and Spiritual Director who has studied spiritual formation under Richard Foster and Dallas Willard.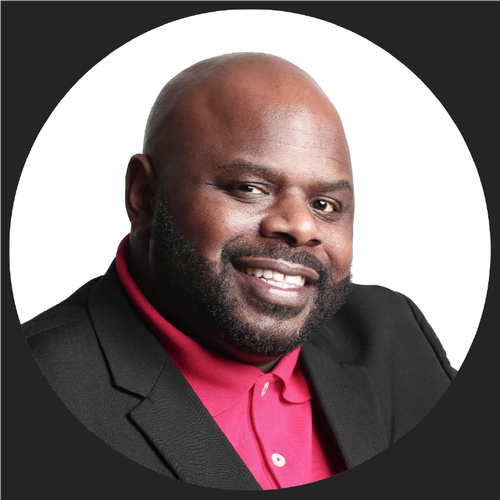 Ben McBride is a native of San Francisco, spiritual leader and longtime activist for peace and justice. In 2014 Ben launched the Empower Initiative as a consulting group to deliver leadership development to individuals and institutions.
At SPU, Hairston contributes to the educational development of students, faculty, and staff in racial reconciliation, global urban leadership, and Christian community development. He is also an educator and public speaker, lecturing at SPU as well as Fuller Seminary's Youth Institute. He also leads a profound "interpreting the city" program with Asbury Seminary and others.
After 14 years as president of Leadership Foundations (LF), Dave has moved over to LF's Innovation Center to focus on how to bring theory and practice together on behalf of the social and spiritual renewal of cities. Dave is the author of "Cities: Playgrounds or Battlegrounds?", a contributor and general editor to the recently released "City As Playground: An Anthology", and cohost of the "City as Playground" podcast. He has also contributed numerous articles to magazines articulating the idea that how we see our cities is the most important question we can ask of ourselves and the institutions we lead.
Dedicated to the transformation of individuals, groups, and communities, Margarita specializes in administering retreat spaces for those seeking to deepen their spirituality and faith through contemplative practices and deep study forums. Currently in Philadelphia, she oversees a the retreat center ministry of the Missionary Servants of the Most Blessed Trinity, a Catholic women religious community who desire to share their charism with the greater faith community. The center serves a vibrant immigrant community, local parishes, Catholic movements, and organizations seeking retreat spaces to advance their own missions
Before serving with Resonate Global Mission, Huyser was a trial attorney in Grand Rapids, Michigan. Joel helped found Nehemiah Center in Nicaragua where he lived from 1996 to 2013. The story of the Nehemiah Center is told in Carol Van Klompenberg's book, "On Mended Wings: Transforming Lives and Communities in Nicaragua."  After his retirement on June 30, 2023, Joel and his wife, Jeannie have plans to spend a few years in Asia.
Danley's work has spanned three decades with a newly developed 8 acre campus in the heart of downtown Phoenix. The Neighborhood Center is a hub where relationships with children, their families, and city-wide partners join together to make a difference for hundreds throughout the community. Neighborhood Ministries has been featured in magazines like "World," "Christian Century," and "Christianity Today."
Scot Sherman is an Episcopal Priest, the Founder and Executive Director of The Center for Church Innovation, an ecumenical ministry formed to strengthen and revitalize existing churches, and reimagine and support new expressions of church based in San Francisco, and a member of the consortial faculty at the Graduate Theological Union in Berkeley. He has taught courses in systematic theology, historical theology, ecumenical theology, the theology of mission, homiletics, and church planting.
He has studied, lived and worked in Mexico, Brazil, Bolivia, Chile, Spain and the United States as well as his native England. He is a Fellow of Imitatio and author of many books including The Joy of Being Wrong, on being liked and Jesus The Forgiving Victim. He is also the co-editor of The Palgrave Handbook of Mimetic Theory and Religion. His principal claim to fame is his effort to bring the work of the French thinker, Rene Girard to the wider public.
Homeboy Industries is the largest gang intervention, rehabilitation, and re-entry program in the world. They employs and train former gang members in a range of social enterprises, as well as provide critical services to 15,000 men and women who walk through its doors every year seeking a better life. Father Boyle is the author of the New York Times-bestseller Tattoos on the Heart: The Power of Boundless Compassion.
Smith has been with BGU.edu for 20 years serving as President and now Chancellor. He served as a legislative assistant to two U.S. Senators, planted an urban church near downtown Dallas, and served at Dallas Seminary developing spiritual formation programs. He also is the Director of the WEA Global Institute of Leadership facilitating teams who provide coaching and leadership training for National Alliances in 140+ nations.
Richard Beck (PhD) is Professor and Chair of the Department of Psychology at Abilene Christian University. During his teaching career, Richard has been honored twice as ACU Teacher of the Year. Richard has also been recognized as Honors Teacher of the Year and has won the College of Arts and Sciences Classroom Teaching award and Faith Integration award.
Outside of the classroom, Richard travels the world as a sought after speaker and an award-winning blogger and author.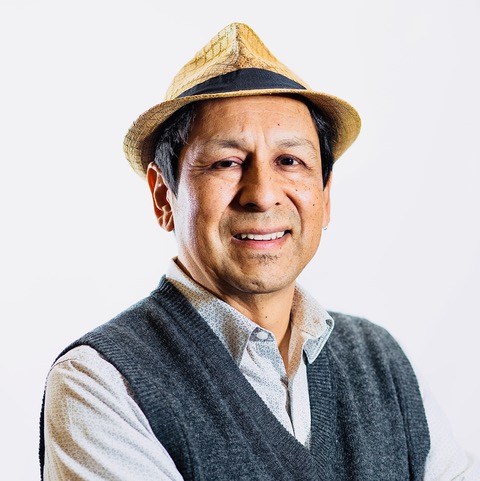 With Koreatown in Los Angeles as his base Michael for nearly four decades has designed and administered community and faith-based urban programs in both domestic and international contexts. He has integrated these experiences into his training, consulting and teaching, primarily in the areas of community transformation, leadership and community youth development.
The Street Psalms Community is a dispersed communion of Christ-centered leaders who see and celebrate good news in hard places. ​Enlivened by this gift, we are ordained to develop incarnational leaders according to the shape of our particular call and context. We do so as urban peacemakers and participants of Street Psalm's mission.
We are called to nurture life-giving perspectives and practices ​guided by SP's Incarnational Framework ​that sustains those who live and breathe good news in hard places. As witnesses of the Incarnation of Jesus, we seek peace and the underlying unity of all things – within the rich and sometimes challenging diversity of our own Community, as well as the diversity of our urban contexts.​ ​We are urban peacemakers who form and shape urban peacemakers in the power of the Incarnation. ​The Community is made up broadly of a network of friendships among women and men who profess to the way of life of Street Psalms: 
Guatemala City, Guatemala
Guatemala City, Guatemala
Santo Domingo, Dominican Republic
Philadelphia, Pennsylvania
Our fellows have come from all over the world, and represent a variety of backgrounds and fields including Executive Directors, Theologians, Entrepreneurs, Community Developers, Psychologists, and others.
Guatemala City, Guatemala
Guatemala City, Guatemala
Rosebank, Cape Town, South Africa
These hubs are the primary partners with whom Street Psalms collaborates to develop incarnational leaders in vulnerable urban communities. All UTC hubs are locally owned and led (with a dedicated hub director) and take a variety of forms. For example, some hubs are stand alone training organizations and other hubs are training departments embedded in a community based or city serving organization.
Each hub shares a common commitment to the Incarnational Training Framework that informs and shapes local, contextual training.
Together, training hubs form a global network of mutual support, co-creating formational opportunities for underserved grassroots leaders in vulnerable urban communities worldwide.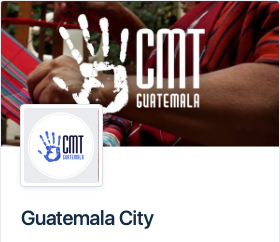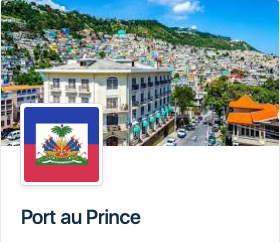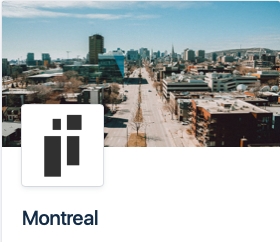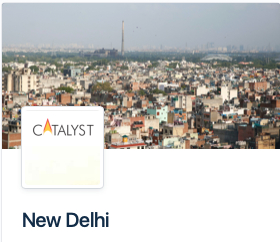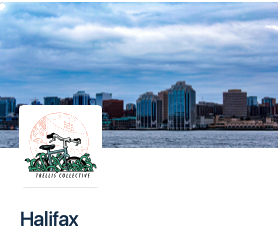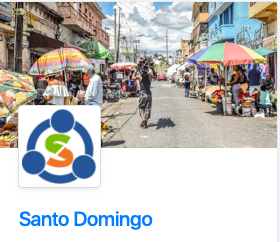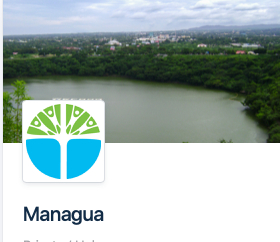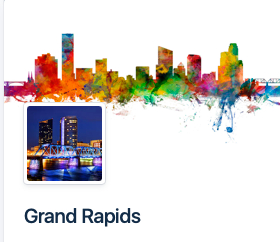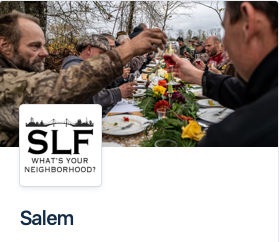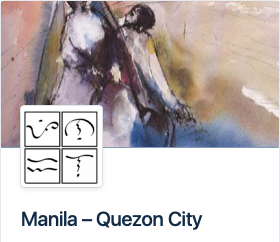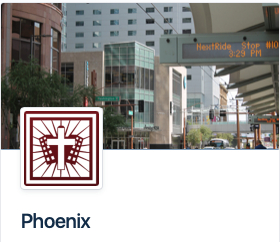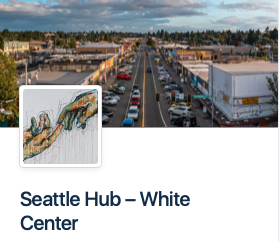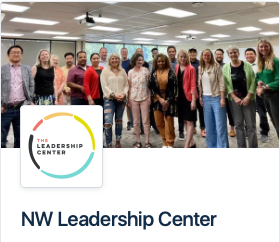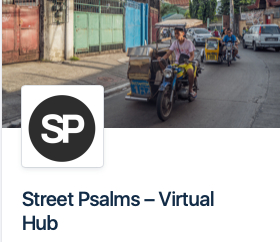 Street Psalms is the managing partner of the global Urban Training Collaborative (UTC), in partnership with Leadership Foundations, Resonate Global Missions, and other organizations worldwide.