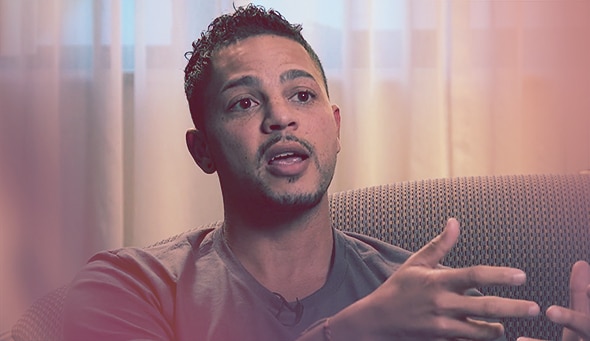 Justin lives in Grand Rapids, MI with his wife, Karianne and their two children, Jelani and Cheyenne. Justin earned a Doctorate of Entrepreneurial Transformational Leadership from Bakke Graduate University. Justin is the Director/Founder of a partnership called the Grand Rapids Center for Community Transformation, between Bethany Christian Services, Building Bridges Professional Services & Rising Grinds Cafe, two social enterprises that train and employ high-risk youth, Double O Supply and Craftsman, and Tabernacle Community Church; together working to create opportunities for community transformation. Justin is a lecturer/faculty at Acton University and regular guest speaker at many local, state, national, and global conferences. He also serves on the Board of Mosaic Christian Community Development Association in Benton Harbor, MI.
Justin's primary focus as Street Psalms Senior Fellow is how to facilitate transformational relationships that build bridges between rich and poor, black and white, non-profit and for-profit, and ultimately connects real problems to resources in an equitable and sustainable way for those who have been marginalized.This results in cross sectoral solutions with a focus on social enterprise for the marginalized
Justin has had five fractured fingers between two hands. This is from his years of aggressive typing—no really, from years of playing basketball.