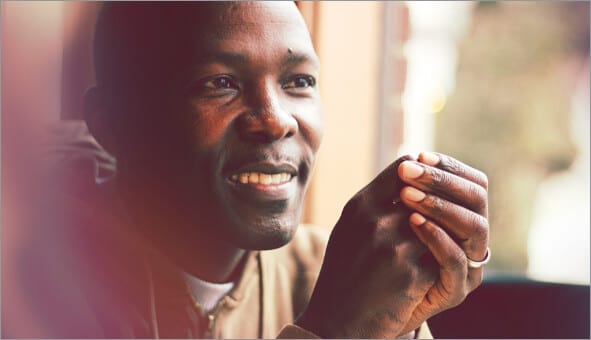 Gideon lives in Nairobi, Kenya with his wife, Cecelia and their three Gabriel, Samara and Promise. Gideon is the founding director of Center for Transforming Mission – Kenya, (CTM Kenya) which is a part of the Leadership Foundation movement. CTM Kenya develops leaders and initiatives with a particular focus on impacting informal settlements where he has been serving for more than 20 years. In 2012 Gideon graduated with a masters degree in Global Urban Leadership from Bakke Graduate University, along with 23 other missional leaders that he serves in the city of Nairobi. Gideon is an ordained member of Street Psalms.
Gideon's particular focus as Street Psalms Senior Fellow is how to develop incarnational leadership in the informal settlements of Nairobi in a way that builds capacity for the community to flourish in light of its colonial history.
Gideon is an artist who loves to paint and find beauty in hard places. The settings for many of his paintings are the informal settlements themselves.