CURRENT STATUS
ROLLOUT PHASE
Choose Early Adopters
Risk on those who risk.
Refine Model
Support and evaluation refines and improves the initiative.
Check Expiration Date
There is a shelf life to most programs.']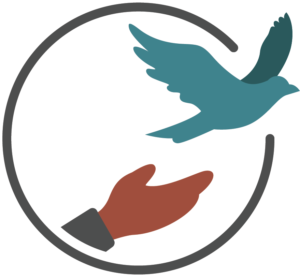 Nairobi, Kenya
Esau Oreso
Missional Question
How can we equip grassroots leaders who serve the informal settlements of Nairobi with an incarnationaltheology of peace?
Collective Action
This project inspired us to gather and mobilize 50 faith-based leaders of different denominations, faiths, and theological perspectives across Nairobi, to create a forum that models non-rivalry, and encourages leaders to practice peacemaking. We aim to inspire leaders towards peacemaking engagements in new communities.
Our Context
The communities of Nairobi, Kenya are periodically devastated by socioeconomic and political divisions. Every five years, the general election cycle escalates violence, further amplifying the conflict in our communities. The Kenyan people feel gullible, used, and abused by political powers and corruption.
Our project takes inspiration from the Truth and Reconciliation initiatives in which government and faith-based organizations worked to reconcile and restore a violently divided country after the 1994 Rwandan Genocide. In 2017, CTM Kenya partnered with local Churches and hosted a Listening Trip to Rwanda for 38 church leaders. Participants toured the Kigali Genocide Memorial Centre and mass grave sites, and listened to the stories of survivors. This aroused a collective desire to engage the grassroots leaders in Kenya to interrupt the imminent violence of the upcoming 2017 election.
Pastor Vitalis Okwach from Kibera with photos of Rwandan genocide victims.
Photo credit Gideon Ochieng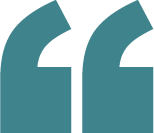 ---
I now have homeless people as friends. Through UPF I have learnt how to embrace those who are different from me and it is no longer strange for me as it used to be at the beginning. This is my way of making peace.
Martha Mwithiga
The Unique Role of Grassroots Leaders
Grassroots church leaders in Nairobi carry elevated sociocultural and political standing in our society, and have a uniquely crucial and significant role in peacemaking. However, due to a lack of knowledge, skills, and expertise on peacemaking, our grassroots leaders do not often effectively play that role.
Even more significantly, our grassroots leaders lack the incarnational theology of peace that speaks to the the heart, mind, and hands of leaders to equip them for peacemaking. To the detriment of our people, the Church and Christian faith-based organizations often get caught in rivalry, competing with each other, rather than serving the community.
Ruth Muthami, founder of Mama Africa helping erect a house for genocide victims.
Photo credit Gideon Ochieng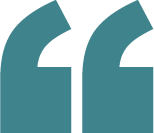 ---
A lot of questions have been answered in the process through UPF but more importantly I have felt affirmed and encouraged to continue in the efforts of peacemaking among the criminals and the police in my violent neighborhood
Jacinta Gikuhi
Gathering Participants
Our process included identifying, mobilizing, and inviting a diverse group of grassroots Christian organization leaders to a table set by CTM Kenya to engage with Incarnational theology of peace.
We began by identifying highly respected leaders from different churches and denominations in Nairobi's informal settlements, and mobilized them around our missional question. Using the Incarnational Training Framework and Street Psalms Intensives, we met twice a month for prayer, Bible-reading, and discussion about non-rivalry in life and ministry. We hoped that engaging the missional question would captivate their hearts, stir up their conscience, and inspire them to become active partners in urban peacemaking.
Incarnational Movements
Street Psalms engages a global network, embracing a broad range of missional work. Across contexts, there are four movements that we recognize as important shifts in the life of an incarnational community: from Scarcity to Abundance, from Theory to Practice, from Rivalry to Peacemaking, and from Fear to Freedom.
Two of these movements were particularly visible in this project.
From Rivalry to Peacemaking
Peacemaking requires a posture of engagement in which enemies are seen as friends who are necessary for Shalom.
In a context of divisions of different kinds, the movement from rivalry to peacemaking was important to our effort. We were intentional about recruiting leaders from different ethnic communities, denominational affiliation, and genders. Our weekly conversations highlighted these differences, and yet each member was eager to listen with utmost respect to different perspectives. By the conclusion of the UPF, leaders could cross-train and serve together irrespective of their differences.
From Scarcity to Abundance
Abundance requires us to believe that there is enough. We see the city as a sacred place for all people, filled with the resources necessary for lasting peace.
Our grassroots leaders come from informal settlements that are impoverished in many ways. Their communities are seen as lacking the resources to make significant contributions to the wider society and to the world. We came to appreciate how resourceful our communities truly are, and began to see significant untapped resources that create tensions and conflicts.